Smart Head
Motorized Auto Drive Head
Thanks to Hitachi original motorized head design, the suction head moves by itself when the power is on, and picks up dust with less effort.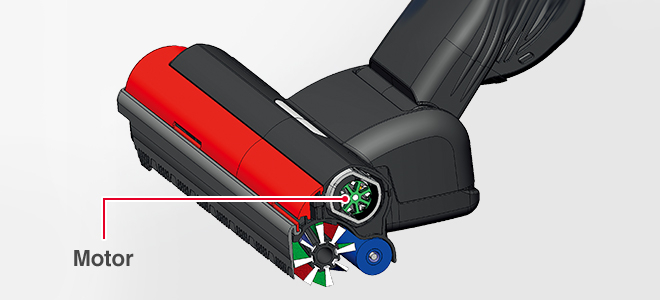 4-Way Suction
Side blade ensures dust is vacuumed from both sides. Also, long roller rotates as vacuum head is pulled along, sucking in dust from its rear. Vacuum head is approximately 30cm wide, lightweight and compact. Its powerful automated operation makes cleaning much easier.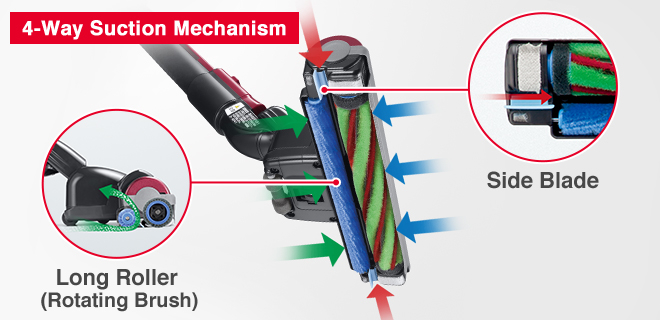 Easy Maintenance with "One-Touch Removal"
Both rotating brush and long roller can be removed/detached easily and washed with water. Even tangled dust can be removed easily.