Advanced IH & Inverter - Ultimate Rice Cooker Technology
IH Technology
The Most Advanced Heating Technology for Rice Cookers
The induction heating (IH) produces magnetic forces that generate heat in the pot itself to yield rice that's fluffy and has a uniform texture and delicious taste.
Inner pot heats up on its own due to magnetic forces. Rice is cooked more evenly.

Inverter Technology
Inverter Control Enables Fine Adjustment of Heating Power for Delicious Results
With Inverter technology, IH rice cooker heating can be controlled much more precisely than conventional microcomputer types, making it ideal for delicious cooking result. When the rice is soaking, it is kept at the optimum temperature to efficiently absorb water. And the cooker is able to start cooking rice with high efficiency and high 1,300W heating power immediately after the optimum soaking time.
IH Technology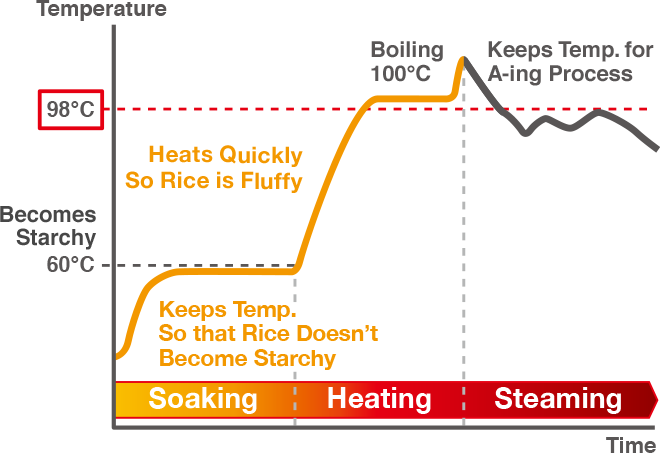 Microcomputer Technology