Healthy Cooking
Superheated Steam
Cook healthy meals using Superheated Steam that reduces calories by removing excess fats.
Grilled Chicken with Herbs
Fried Chicken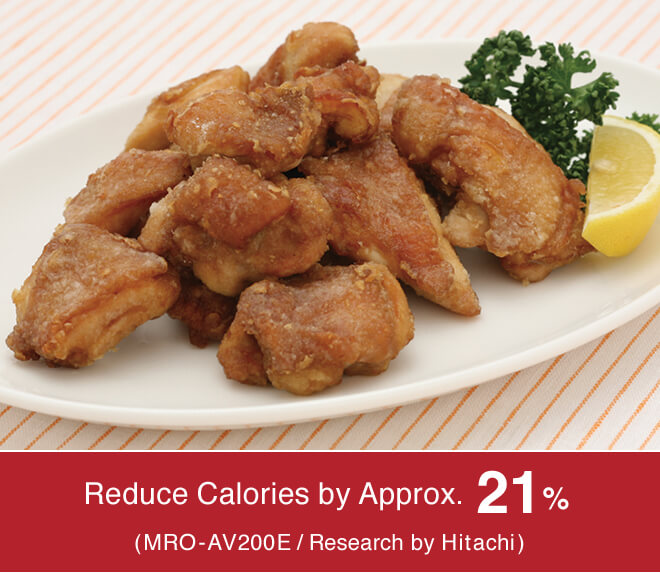 Superheated Steam Mechanism
Superheated Steam is generated by instantaneously reheating 100°C steam. It contains approximately 11x more thermal energy than a conventional oven's hot air.
Superheated Steam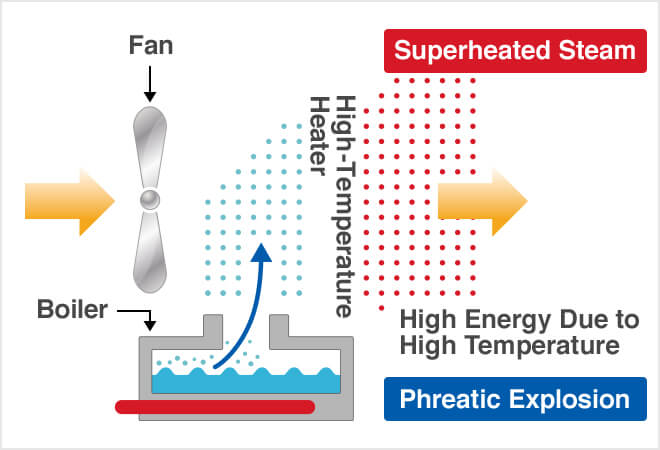 Steam generated in the boiler is heated immediately by the high-temperature heater.
Normal Steam
Pooled water in the container gets steamed up by the heater.
How Superheated Steam Reduces Calories
When cooking meat, ultrafine and high-temperature Superheated Steam immediately envelops the meat. At this moment, the high thermal energy of the Superheated Steam quickly gets inside the meat and melts fats. This highly liquid fat is forced to the surface of the meat where it drips off together with water created by the difference in the meat's inner and outer temperatures. As a result, Superheated Steam achieves significant calorie reduction compared to typical pan cooking.
High Heat Oven / Grill
Optimize your cooking by selecting the Auto Menu function. It combines the Microwave, Oven, Grill and Superheated Steam to give you the best dishes.
Max. 300°C Heater Oven / Grill
Enjoy oven-cooked dishes such as roast chicken, homemade bread, pizza and sweets with the high heat, dual-level airflow and large 33-liter capacity.

Far Infrared Convection Oven
Far Infrared Rays generated by the Far Infrared black coating and ceramic tray envelop food to evenly and quickly cook it.
Two Shelves Oven
Dual-level interior and large metal oven trays allow cooking of multiple dishes at the same time.