Triple Weight Sensor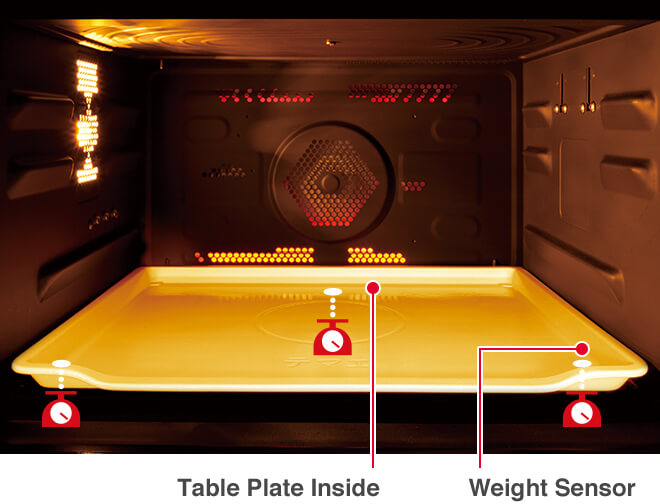 About the Triple Weight Sensor
Uses a three-point measuring system to weigh the food and automatically detects the optimum temperature and cooking time. The Sensor also detects the food's position, allowing precise focusing of microwaves for more efficient reheating.
Continuous Cooking / Reheating
Even when temperature is high after use, auto cooking and reheating can still be performed thanks to the Triple Weight Sensor.
Determines the Weight and Position of Food
Controls flame and heating time. Perfect grilling based on food proportion such as whether there are 2, 3 or even 4 hamburger patties.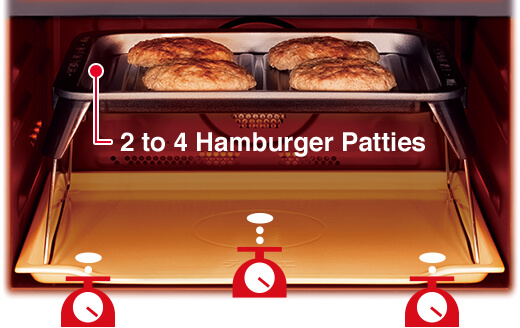 Reheating Two Dishes at the Same Time
The Sensor detects the weight of each dish, also determining the temperature, and is able to cook both perfectly and at the same time.