THE ART OF
EASE
Hitachi is devoted to making you proud for generations by delivering premium
and innovative home appliances crafted to stand the test of time,
making your family's life one of ease.
In a world where the demands of modern-day living are constant,
Hitachi Home Appliances are meticulously designed, combining timeless aesthetics
and cutting-edge technology to achieve the perfect balance of form and function.
Craft
Infusing artistry and craftsmanship to create truly exceptional products
Refine
Experience sophisticated precision, perfected through endless refinement
Innovate
Practical innovation designed to meet the pace of modern-day living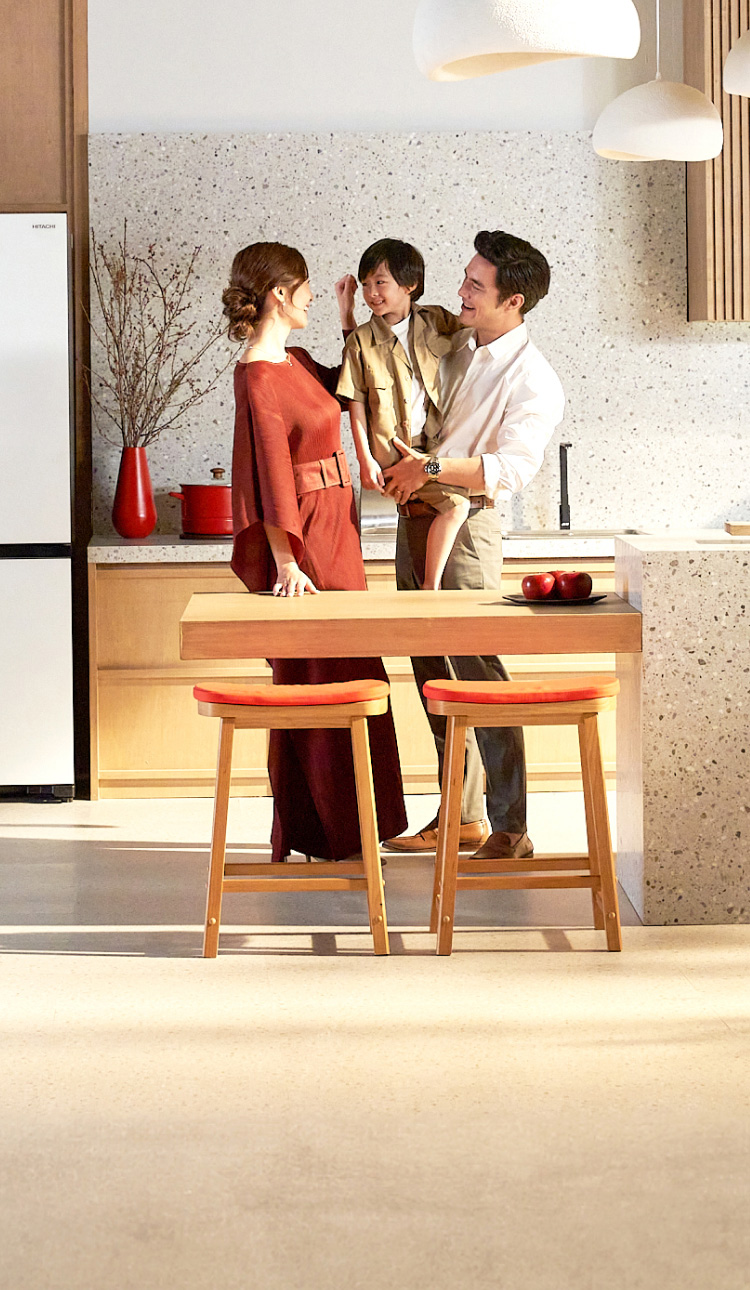 Discover Hitachi Home Appliances
Seamlessly blending elegant design, intuitive functionality, and premium-quality craftsmanship.
With features and functions to enhance your daily routines, Hitachi is your trusted partner at home,
offering effortless and enjoyable experiences.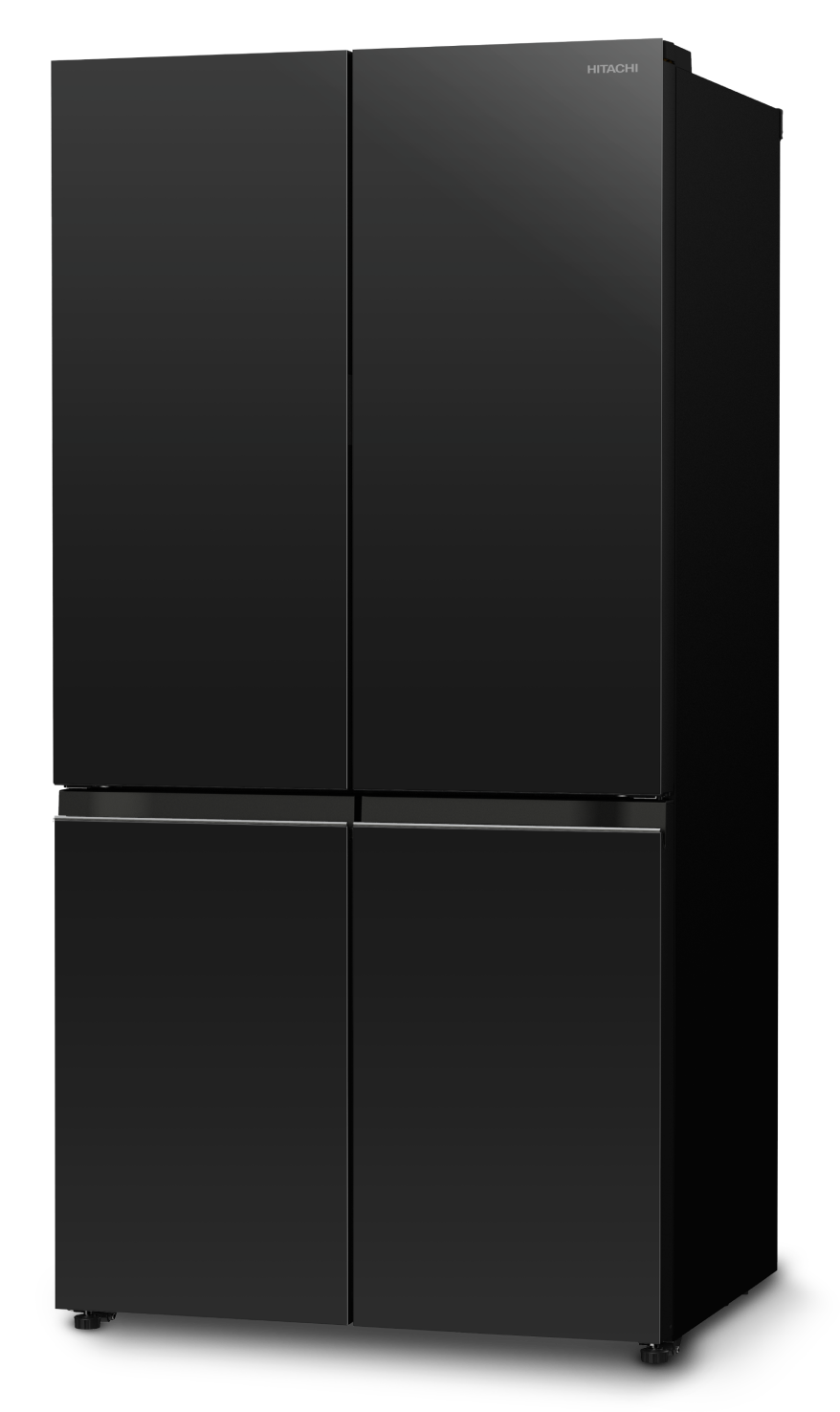 THE ART OF
PRESERVING FLAVOUR
PRESERVING FLAVOUR
4 Door French Bottom Freezer Refrigerator
THE ART OF
Preserving Flavour
Preserving fresh flavour for the pleasure of
longer-lasting culinary delights.
VACUUM-SEALED
Discover the secret to longer-lasting freshness. Vacuum technology by Hitachi reduces oxygen levels to maintain 0.8 atmospheric pressure, keeping meat, fish, and dairy products fresh, and nutritious.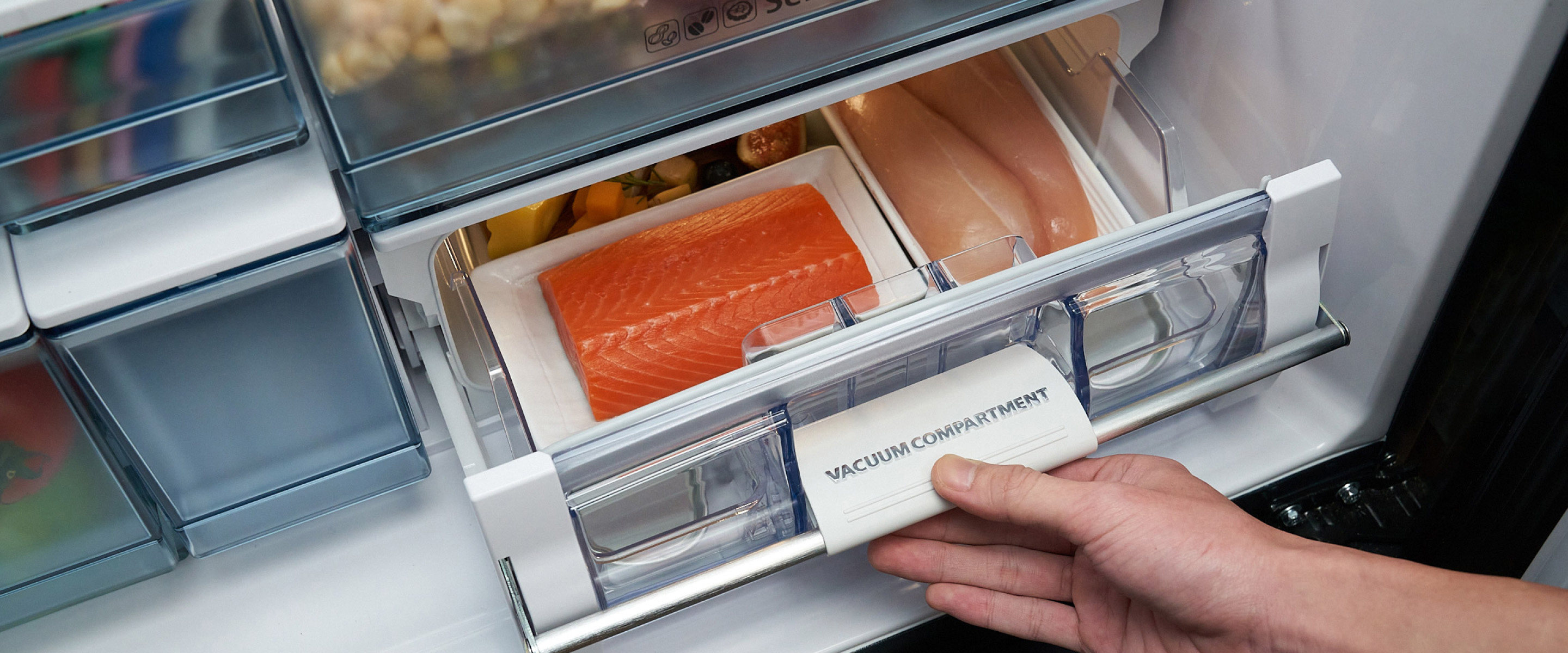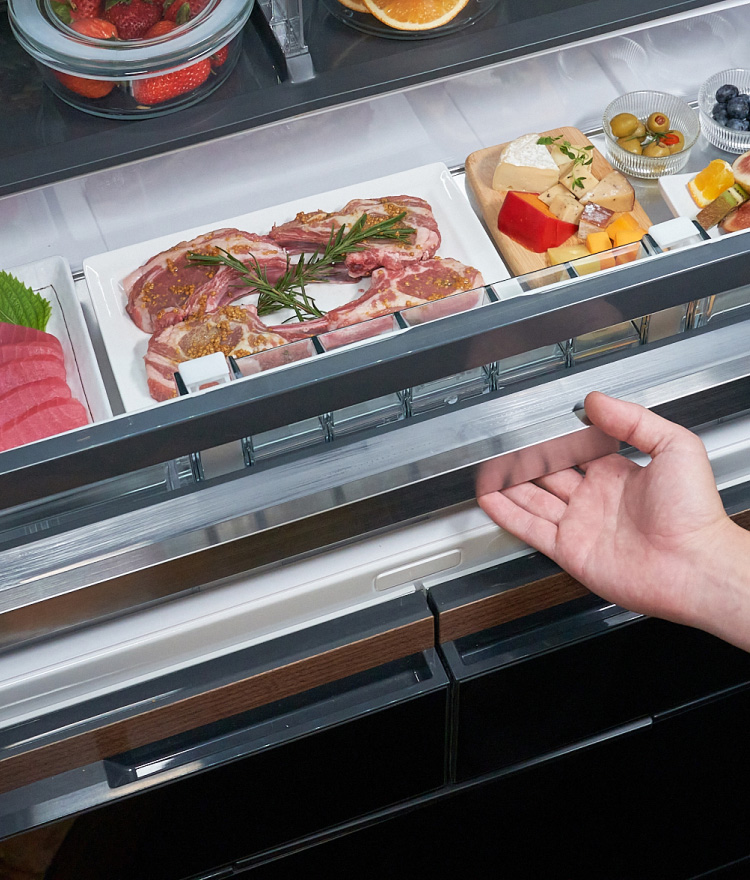 FRESHNESS PRESERVATION
Advancing food freshness with optimal storage conditions. No freezing or wrapping required. Enjoy ingredients fresher for longer.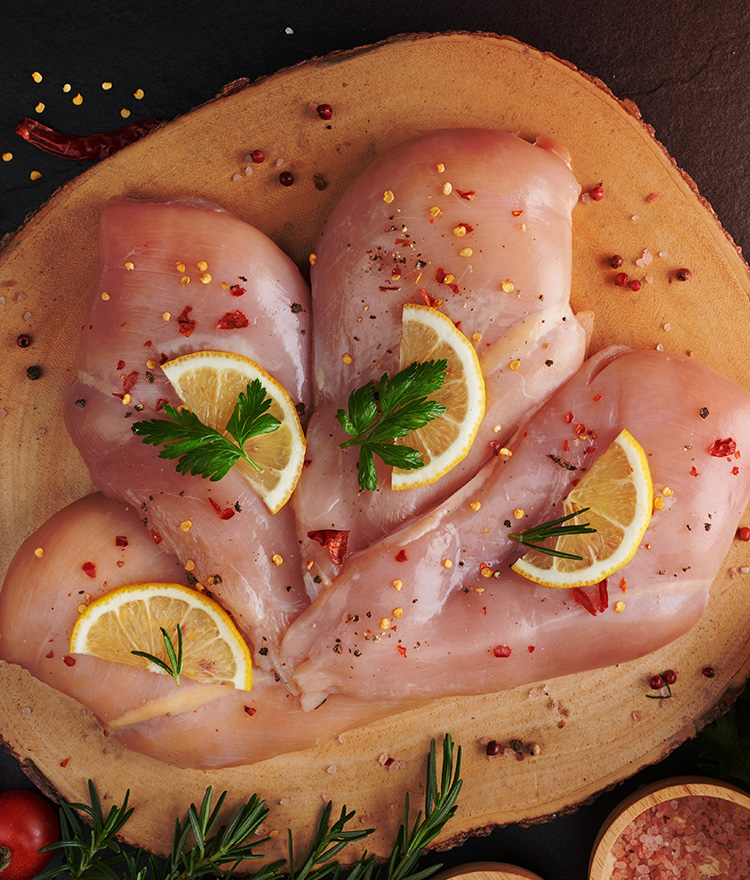 NUTRITION RETENTION
Increase food longevity with a vacuumed environment, preventing oxidation and supporting nutrient retention.
Vitamin C value in mango stored after 7 days
FLAVOUR PRESERVATION
Preserve food flavour and texture with ease. The Vacuum Compartment reduces oxygen levels to suppress oxidation and prevent drippage.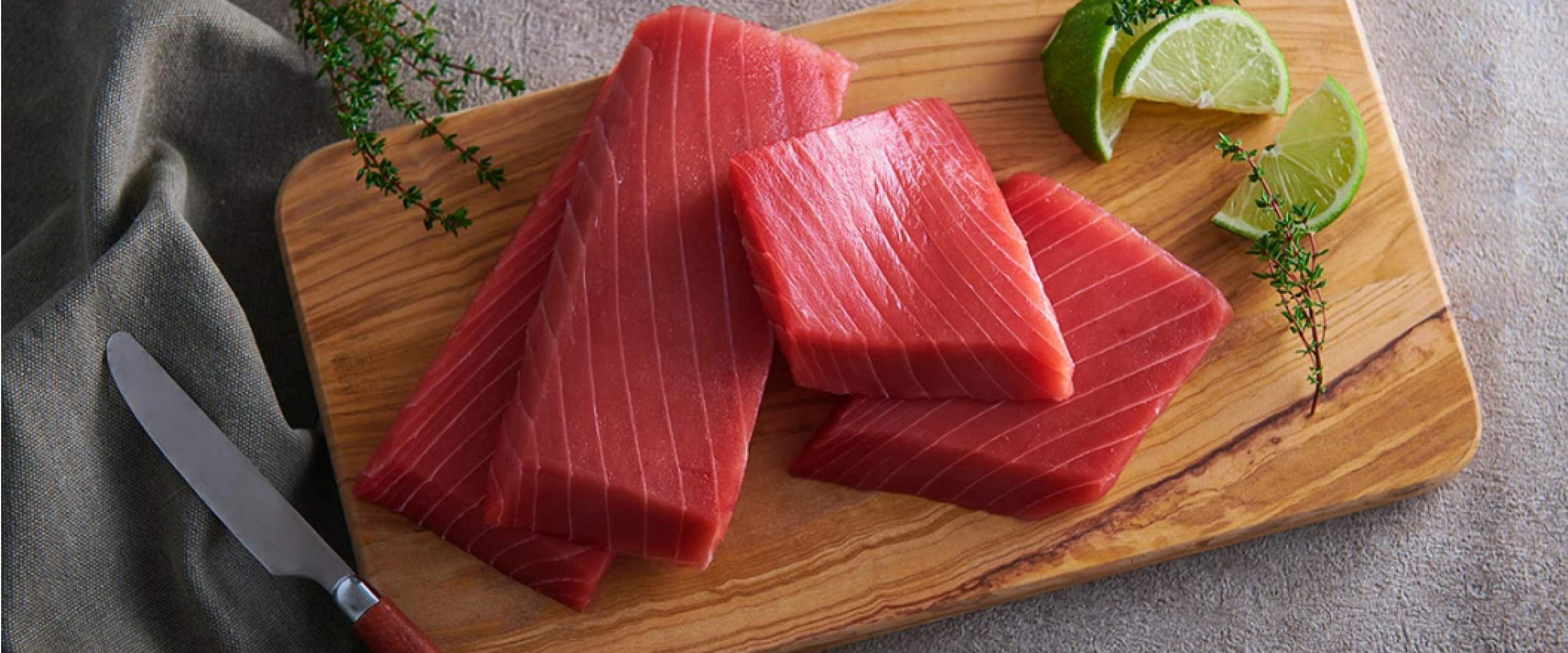 HYDRATION
The sealed structure prevents dehydration of food, resulting in the preservation of freshness and flavour even without wrapping.
QUICK MARINATION
Vacuum technology by Hitachi reduces oxygen enabling food to be marinated faster, leaving you with more time to savour your meals.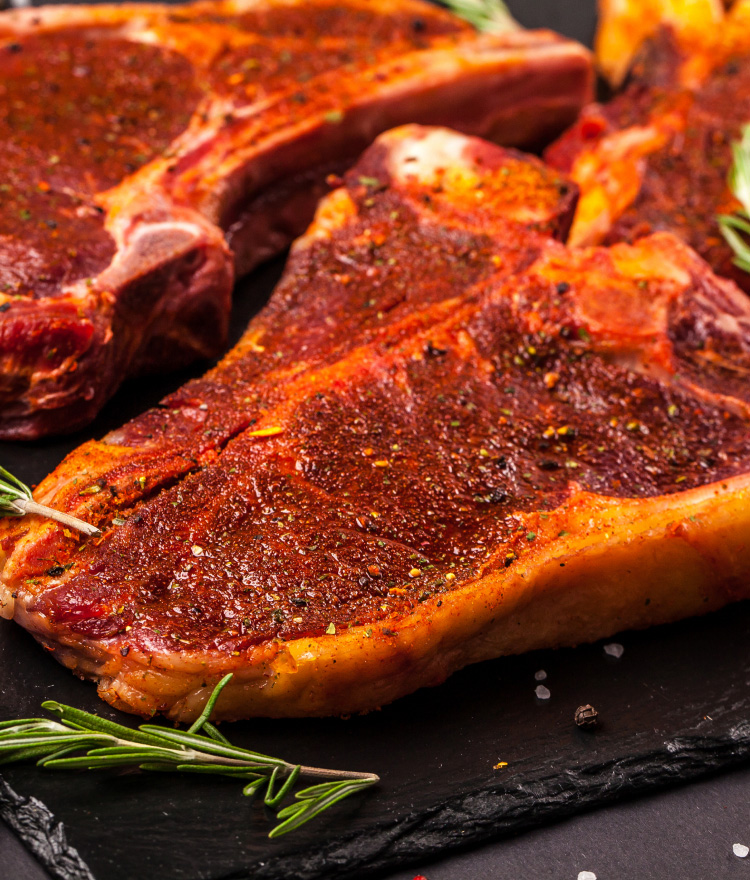 SELECTABLE
ZONE
4 temperature settings based on your
storage and lifestyle needs.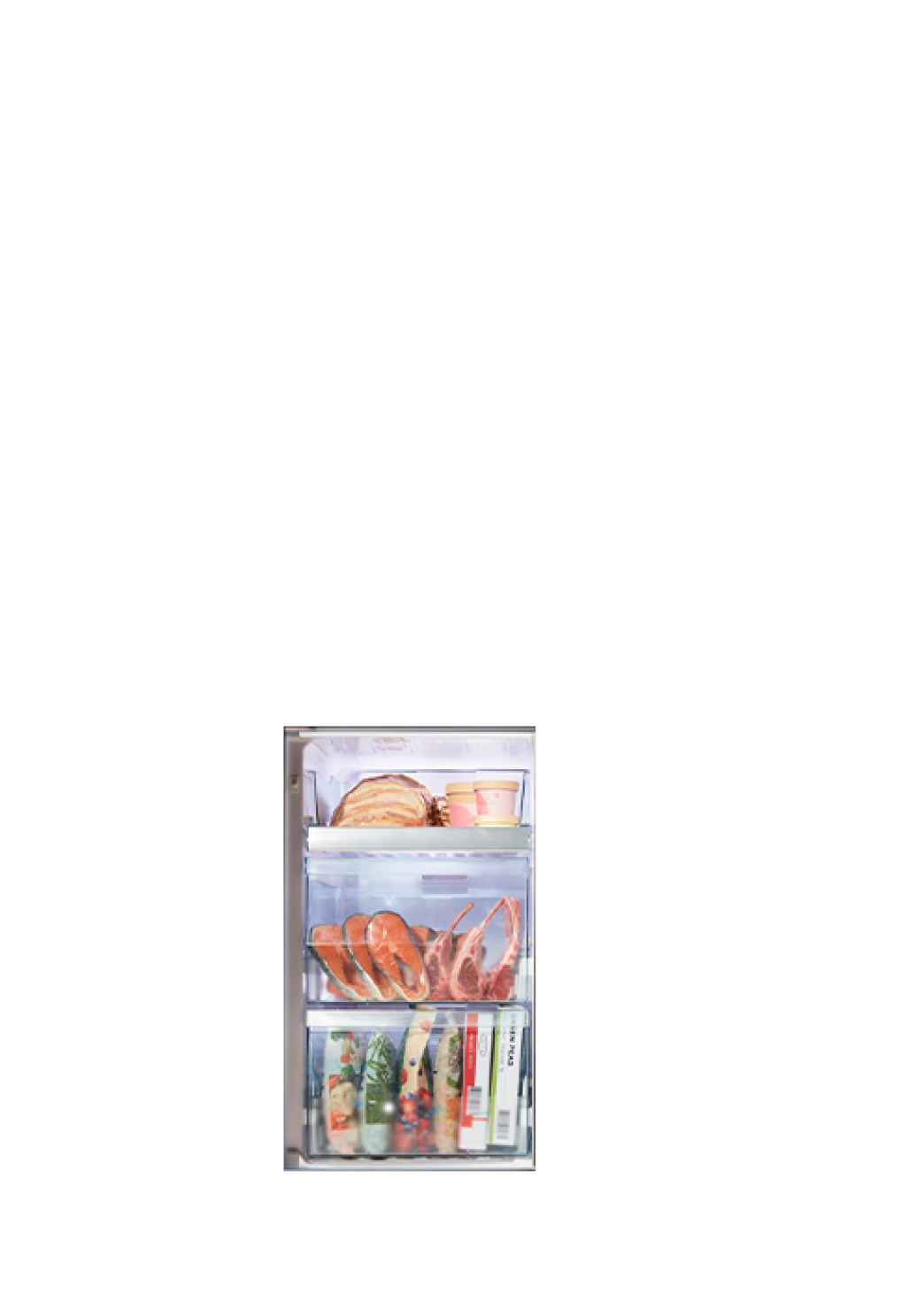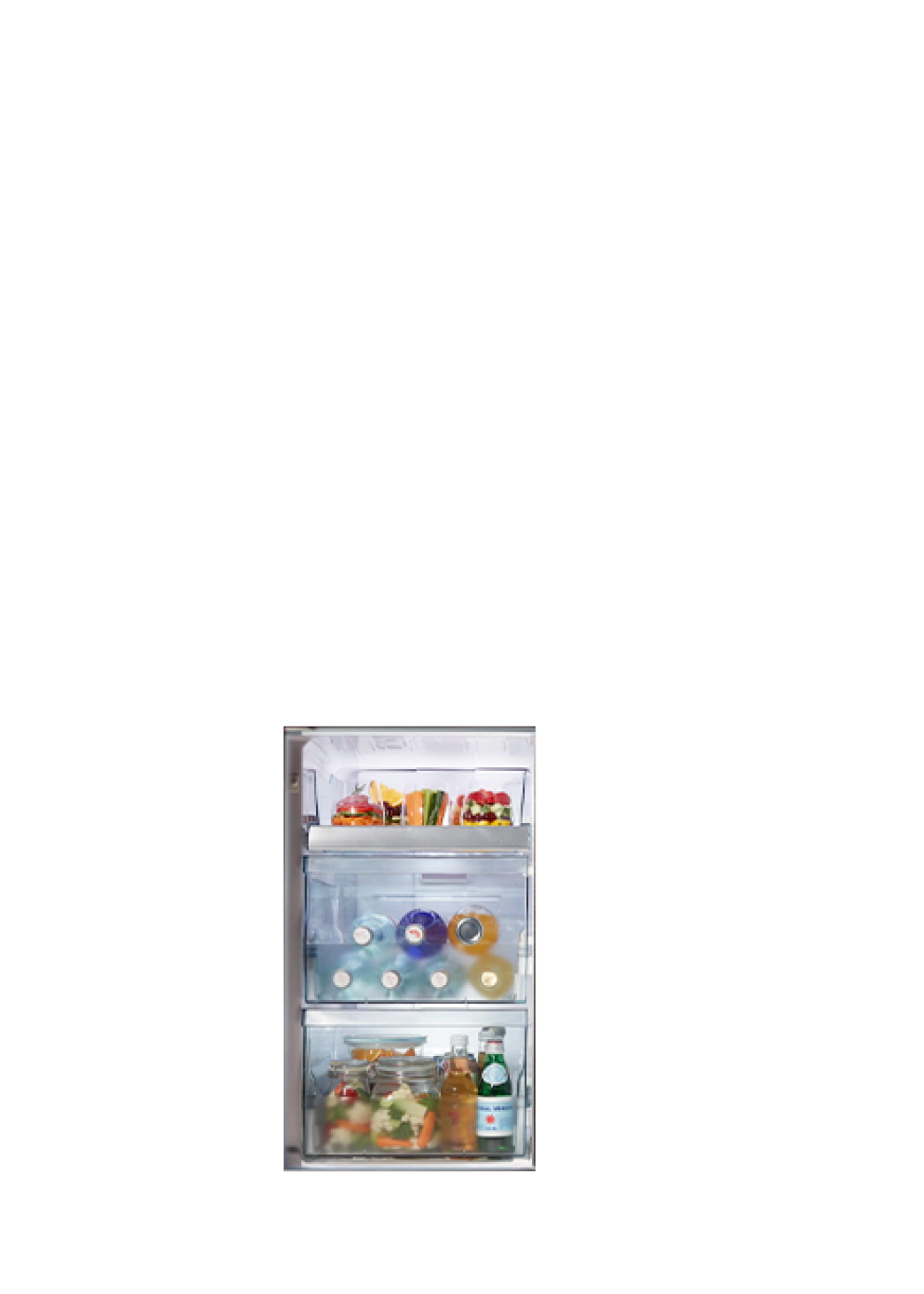 -18 °C FREEZE
Extra freezer storage for your convenience.
-3 °C SOFT FREEZE
No need to defrost - Ready to cook.
1 °C CHILL / MEAT
Ideal for diary, meat, and fresh food.
3 °C REFRIGERATOR
Additional space for food and beverages.
Hitachi
4 Door
French Bottom Freezer
Refrigerator
THE ART OF
EFFORTLESS CLEANING
EFFORTLESS CLEANING
Cordless Stick Vacuum Cleaner
THE ART OF
EFFORTLESS CLEANING
The lightweight, powerful, and ergonomic design makes cleaning
effortless for a home that invites comfort and relaxation.
Hitachi
Cordless Stick
Vacuum Cleaner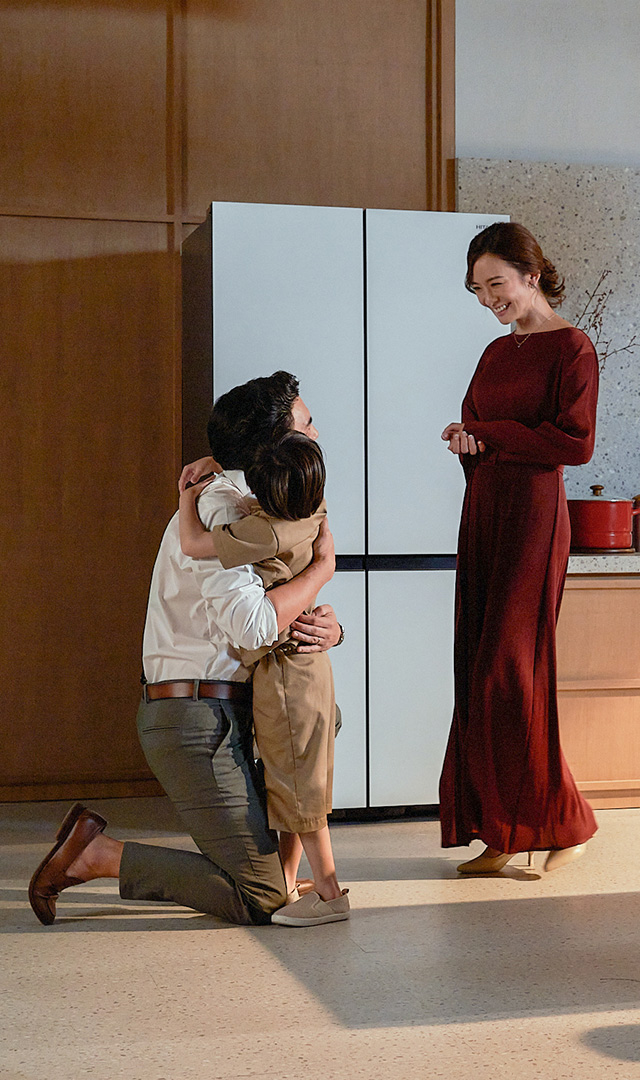 THE ART OF
EASE
Experience the ease of everyday living with thoughtful design and absolute convenience. Embracing The Art of Ease, Hitachi home appliances become a source of pride for you and your family, offering lasting value that extends for generations into the future.